Benefits of buying a Membership
---
Let's See How it Works
---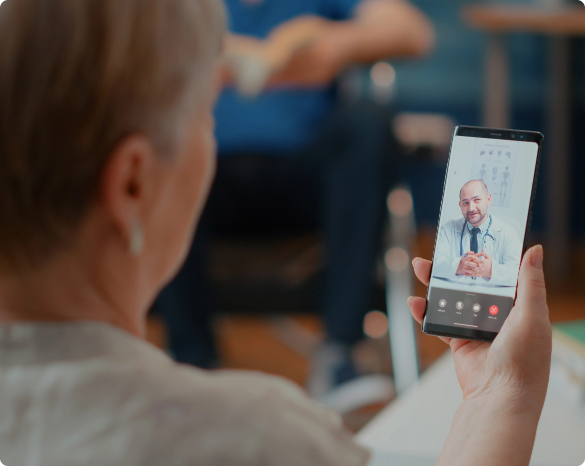 Let's See How it Works
---
01
Request an Appointment
Log in to your WoW account and request your appointment with experienced doctors.
02
Talk to a licensed Therapists
Share your symptoms with the doctor to help make a quick diagnosis.
03
Get Prescription
The doctor can send your prescription directly to your local pharmacy.
Take Control of Your Health
---
Talk to expert therapists without leaving home Unlike traditional healthcare, you don't need to look for a reputed therapist near you, schedule an appointment, or decode confusing bills. Our therapists are available online, and you can schedule your appointment according to the time slot that best suits you.
See a therapist for:
Addiction
Panic attacks
Relationship Problems
ADHD
Sexual abuse
Anxiety
PTSD
Depression
Stress Management
OCD
Frequently Asked Question
---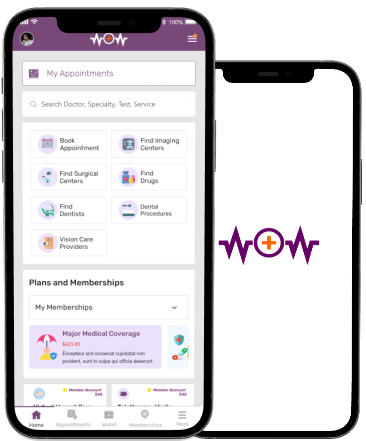 All of your healthcare needs in one simple app
Pharmacy, Telehealth, Doctors, Imaging, and more!
HIPAA compliant and secure

Seamlessly conduct and track all of your visits

Control your healthcare decisions

Transparent pricing for all of your healthcare needs
Questions about Wow Health Teletherapy Membership?
Contact our 24/7 customer service and read our FAQs