Find a simple
solution for all your
dental problems
Our extensive network of dentists offers amazing
discounts, providing you with affordable dental care.
Search for dentists
Benefits you get
Take control of your healthcare
Discounted Access to Services
Save Up to 60% on your dental
procedures.
Large Network of Dentists
Access over 250,000 dental practices for
discounted services.
Transparency
Pay the office at the time of service—no
hidden charges.
How it works
As a WoW member, follow these simple steps
to get your benefits
1
Call to make an appointment, and identify yourself as a
1Dental member.
2
The dental office shares all the appointment details with you.
3
Visit your dentist and show your dental card to get the discount.
Download your dental card from your profile.
How to make a directpay appointment
Best price point with full transparency
Dental procedures by state
Select procedure and see the best pricing near you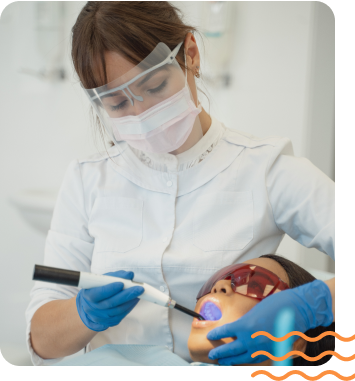 Search for Dentists
Find your nearest providers
We were unable to find any results for ''.
Please check spelling and pick from drop down.
Frequently
Asked Questions
Need help? Reach out to our 24/7
customer support at 844-969-4325
and get the assistance you need.
Visit Faqs Page
WoW Health's Dental plan is NOT insurance. Rather it is a discount plan that gives usually 60% discounts on common procedures with local dentists. You pay a small monthly fee for the WoW membership instead of heavy dental insurance premiums.
No, there is no limit to how often you can use the dental services. Each family member does need to be enrolled with WoW Membership to have access to the discounted dental services.
Yes, you can use money in your WoW wallet to pay for dental services. However, you have to first pay the dentist at the time of service, and then submit the receipt to the WoW customer support team for reimbursement. WoW Health does not pay the dentist directly.
Take control of your
healthcare with our
easy to use app