Eye care made easy.
Vision benefits for a
brighter tomorrow.
Maintain optimal vision health with regular eye exams
and enjoy discounts on your eye care.
Search for vision providers
Benefits you get
Take control of your healthcare
Discounted Eyecare
Save on eye exams and eyewear
including contact lens.
Nationwide Network
Thousands of providers, including
Lenscrafters, Target, Pearle Vision, etc.
Unlimited Use
Use vision care services without
any limitations.
How it works
As a WoW member, follow these simple steps
to use benefits:
1
Call to make an appointment, and identify yourself as an EyeMed member.
2
The vision practice shares all the appointment details with you.
3
Visit the provider and show your vision card to get the discount.
Download the vision care card from your profile.
See how you can save on vision care
Frames:
35% off retail price, Any frame available at provider location
Exams:
$5 off routine exam and $10 off contact lens exam
Contact Lenses:
15% off retail price
View savings for WoW members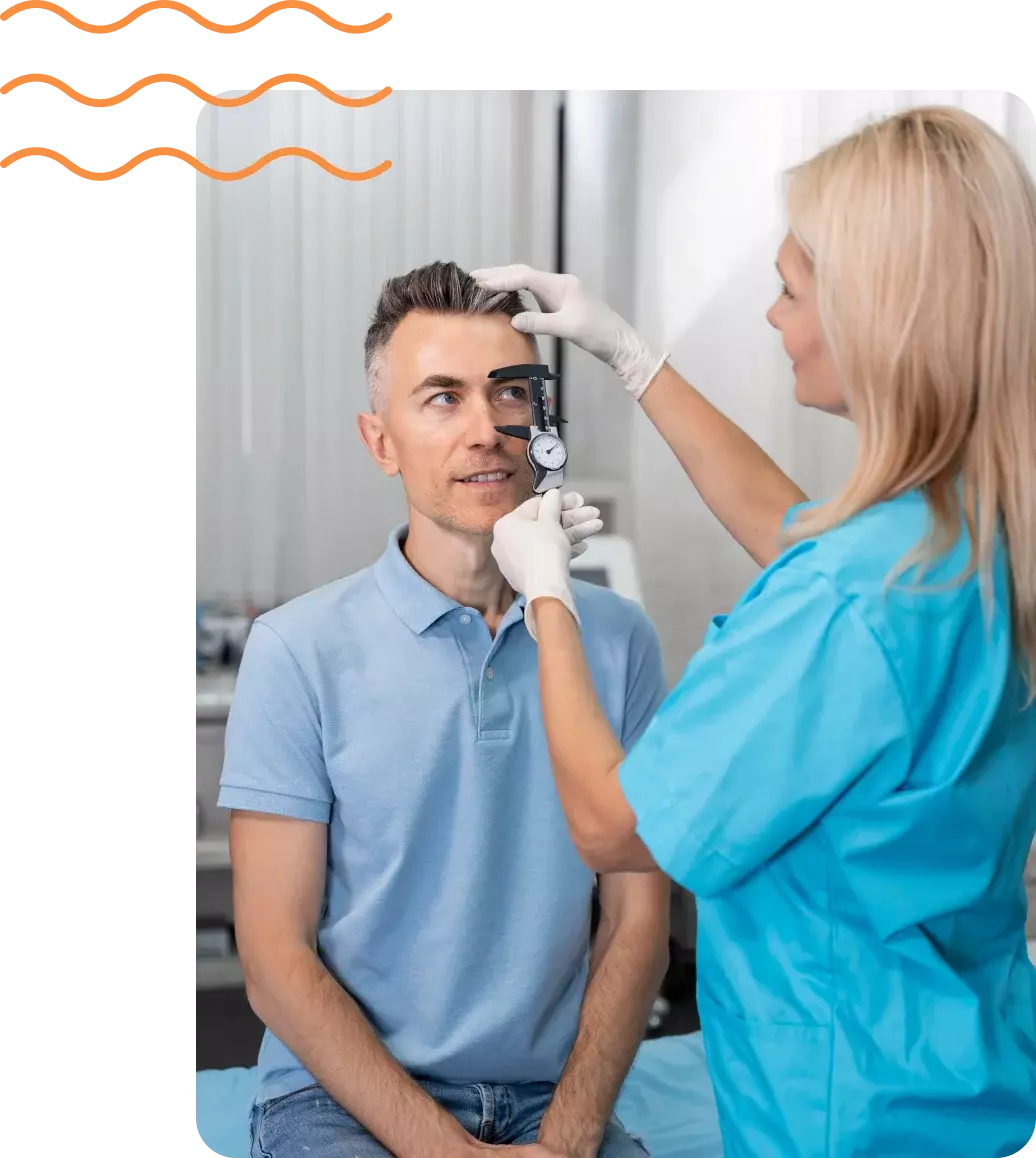 Search for vision care
Find your nearest providers
Frequently
Asked Questions
Need help? Reach out to our 24/7
customer support at 844-969-4325
and get the assistance you need.
Visit Faqs Page
WoW Vision plan is NOT insurance. It is a discount plan that provides members with discounts at the time of service. You pay a small monthly fee for your WoW membership, and the vision discount care is available for use.
No, there is no limit to how often you can use the vision services. Each family member does need to be enrolled with WoW Membership to have access to the discounted vision services.
Yes, you can use money in your WoW wallet to pay for vision services. However, you have to first pay the vision clinic at the time of service, and then submit the receipt to the WoW customer support team for reimbursement. WoW Health does not pay the vision clinic directly.
Take control of your
healthcare with our
easy to use app