Transparency and Control
with Directpay Office Visits
You don't need anyone's approval to see a doctor if you are going to pay
direct from your own money. Better yet, due to copays, deductibles,
coinsurance, etc., the cost of directpay or cash pay visits are usually less
than what you end up paying with insurance! So pay cash or direct for your
office visits... see the doctor you want without the insurance restrictions.
Search for doctors
Benefits you get
Take control of your healthcare
Affordable
Save on billed charges by paying
direct for your office visits.
Direct-Pay Advantage
No hidden charges; pay at the time of
service.
Wide Network of Practitioners
350,000+ Medical Practices for in-person
office visits.
How it works
As a WoW member, follow these simple steps
to get your benefits
1
You can search by specialty or name of the doctor
2
The app/website will geolocate to your closest providers, but you can
also enter the zip code manually and generate a list of providers.
3
Book appointment, pick the office location of the provider,
input the reason for your visit
4
After adding payment details, our concierge will contact you to confirm
your appointment, and you will be charged once you approve.
5
Visit your doctor's office and focus on healing, not bills.
How to make a directpay appointment
Best price point with full transparency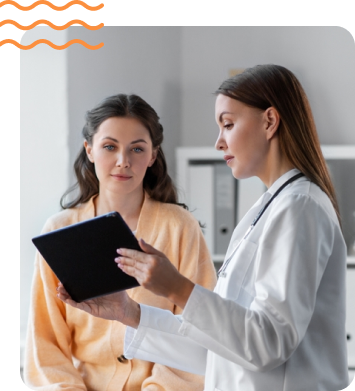 Find your nearest doctors
We were unable to find any results for ''.
Please check spelling and pick from drop down.
Frequently
Asked Questions
Need help? Reach out to our 24/7
customer support at 844-969-4325
and get the assistance you need.
Visit Faqs Page
Medical practices usually only collect one third of what they bill, and that is after submitting claims and waiting 4-6 weeks to be paid. In a directpay arrangement, you pay at the time of service so there is no clerical work and no delay in getting paid for the medical practice. This allows the medical practice to extend a 60-70% discount on billed charges for directpay patients, which ends up being about the same as what they collect on their insurance patients anyways.
All doctors would love to see direct pay patients but there are a lot of misconceptions and confusion. Most times the front desk staff are unaware, and since most of the patients are still using insurance cards, that is what the front desk staff have learned. Don't be afraid to push back and let them know that you want to cash pay or direct pay the same amount that they are collecting from the insurance company EXCEPT you will pay them at the time of visit and without having them file claims. This is a mindset change and unfortunately it falls on all of our directpay members to "educate" the office staff about this.
Yes, you can absolutely use this approach of asking for directpay or cash pay price for your health services with all providers. You will likely end up paying more with insurance due to copays, deductibles, coinsurance, etc., so be your own advocate and ask for cash pay or directpay price for all of your services.
Take control of your
healthcare with our
easy to use app