Medical Cost Sharing
Medical Cost Sharing is a surprisingly affordable non-insurance solution to manage large healthcare costs. Members pay for their routine care like primary care or office visits but when there is a large medical expense like an ER visit or hospitalization, the medical cost sharing community assists the member in paying those bills. This approach of sharing large medical expenses but individually paying for smaller routine medical costs brings our members significant savings.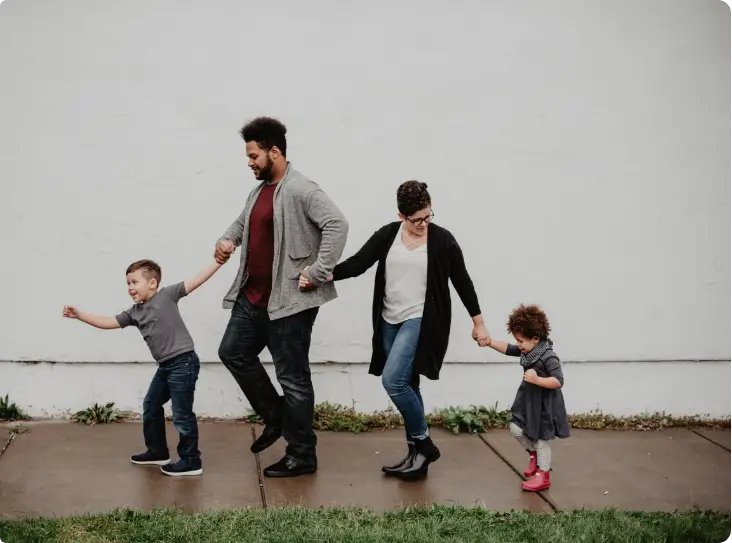 Healthcare is quite affordable when patients know the cost of care, and have the freedom to pick the best medical provider
Pay directly with transparent prices

Most office visits are under $150

90% of medications cost under $10/month

Tests are affordable
Why Medical Cost Sharing Plan?
Peace of Mind
---
Join the community with 24/7 support
Manage large expenses
Including ER visits, hospitalizations, surgeries, etc.
Easy and Affordable
---
Membership starts at only $113/month.
Cancel membership anytime
No medical examination to join the community
Control & Transparency
---
No networks, visit doctor of your choice
Pay directly for care and save
Forget complex co-pays & deductibles
How Does WoW Health Work ?
Transparent & Affordable Medical Solution with 30+ Years of Experience

Member Makes Monthly Contribution to the Community

Community Shares When Member has a Medical Need

No Networks so you Choose and Pay the Doctor Directly

24/7 Support with Concierge Style Service
How Does WoW Health Work ?
Calculate Price
WoW Health believes in complete price transparency. Let's find out how much a medical cost sharing membership can save you.
We have helped thousands of people get access to medical providers of their choice. See what they have to say about us:
My wife and I are members of the Wow Health's Medical Cost Sharing program. As we both are senior citizens, we had to spend a lot of money on our medical prescriptions. Thanks to Wow Health, we get massive discounts on pharmacies close by our home!
Mark R.
Because of COVID-19, we were in lockdown for months. I was facing severe back pain and couldn't go to a hospital or private clinic. Wow Heath's telemedicine became my saviour.
Thomas W.
Being a single mom of two teenagers can be very chaotic. Most of my paycheck is spent on my family's daily needs, leaving very little for medical care. Thankfully, I found Wow Health and have been since worry free about my medical care charges.
Sarah H.
Health insurances are very exploratory and require you to take medical tests, ensuring that you are medically fit while purchasing the package. Wow Health didn't require any medical tests from me before enrolling me into their medical cost sharing program.
Jennifer D.
Being a freelancer, I don't get medical insurance from any company. Private medical care is very costly, I didn't know what to do. Thankfully, my friend shared Wow Health with me and since then I have no worries about my medical care costs.
Scott W.
I love WoW Health! At first, I was skeptical that it would work. But the telemedicine appointment I booked, saved me money and time, leaving me highly impressed! My first appointment was completely free and I was so satisfied with it that I ended up becoming a regular user of WoW.
Alice W.
For any further queries, feel free to contact our 24/7 customer service.